Add your review
Mass Construction
Mass Construction
$69.99
($69.99 Incl. tax)
Unit price: $2.33 / Serving
out of stock
| | |
| --- | --- |
| Available in store: | Check availability |
MASS Construction is designed to help increase lean muscle mass, improve recovery and increase strength View Supplement Info
Supplement Facts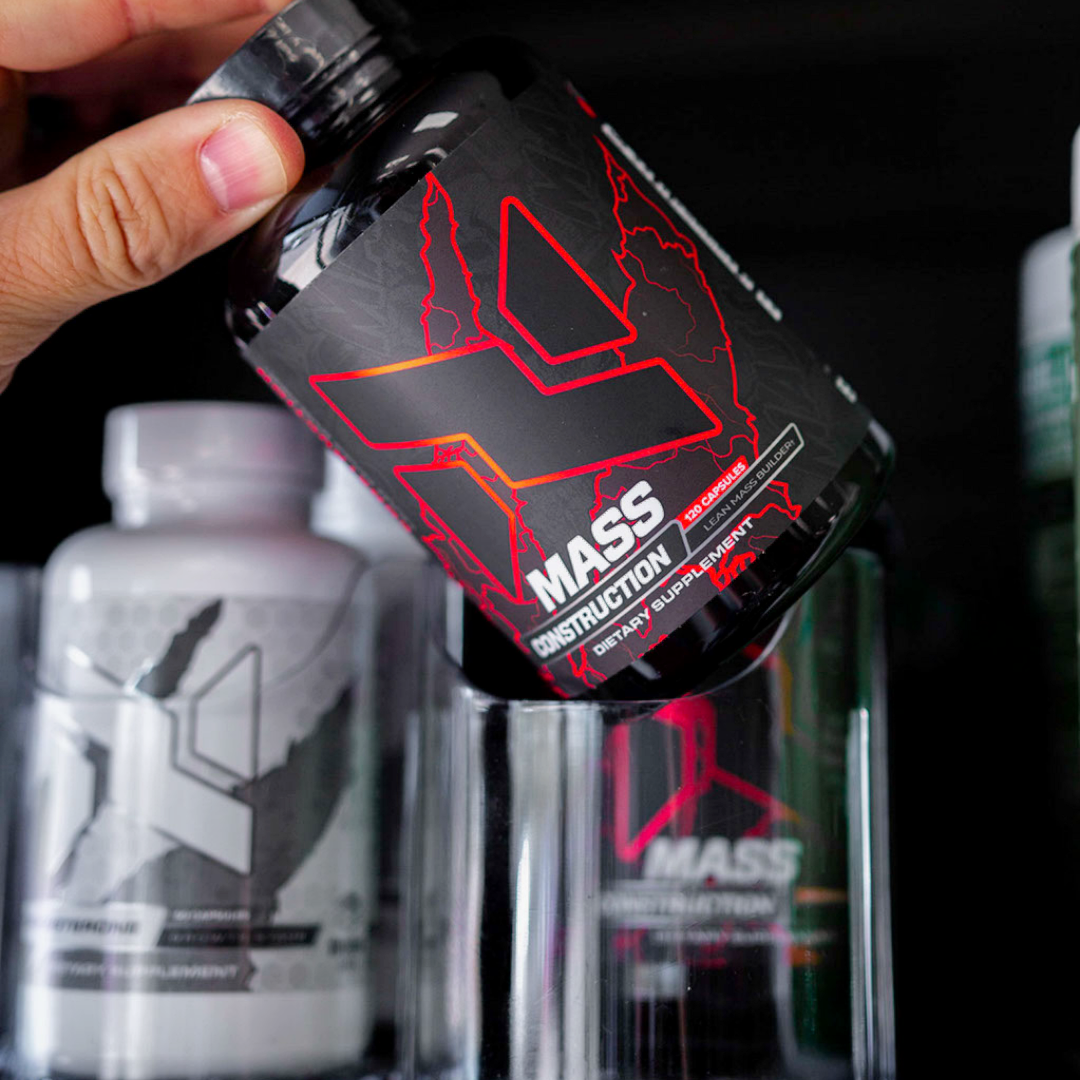 Brand New Powerful Muscle Builder from Nutra Innovations
MASS Construction
MASS Construction is designed to help increase lean muscle mass, improve recovery and increase strength!
1000mg of Turkesterone: a plant derived ingredient, research suggests Turkesterone could have a positive impact on natural hormone levels.
600mg of Fadogia Agrestris: shown to increase natural testosterone levels which leads to an increase in body mass, recovery and strength.
300mg of Ecdysterone: another plant derived ingredient, research suggests that Beta Ecdysterone may help support protein synthesis which supports lean body mass when combined with resistance training.
300mg of Longjack (Eurycoma Longifolia): also known as Tongkat Ali, this ingredient has been used to improve male fertility, improve body composition and elevate testosterone levels.
Grab a bottle in stores & on-line at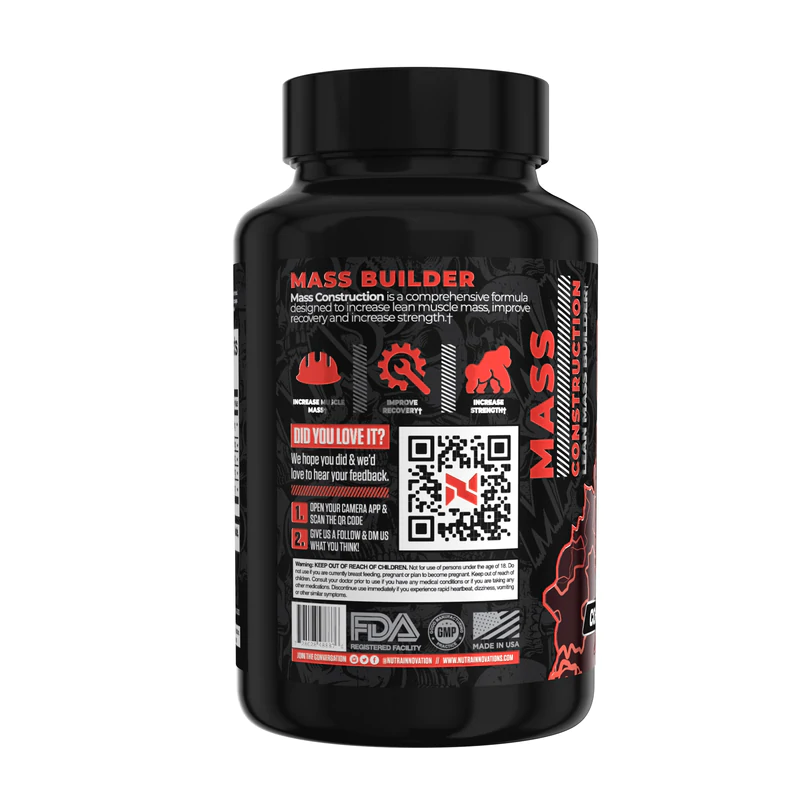 0
stars based on
0
reviews