Add your review
Nutrabio Plant Protein
Nutrabio Plant Protein
out of stock
| | |
| --- | --- |
| Available in store: | Check availability |
NutraBio Plant Protein - The Best Whey Protein Alternative Available View Supplement Info
Supplement Facts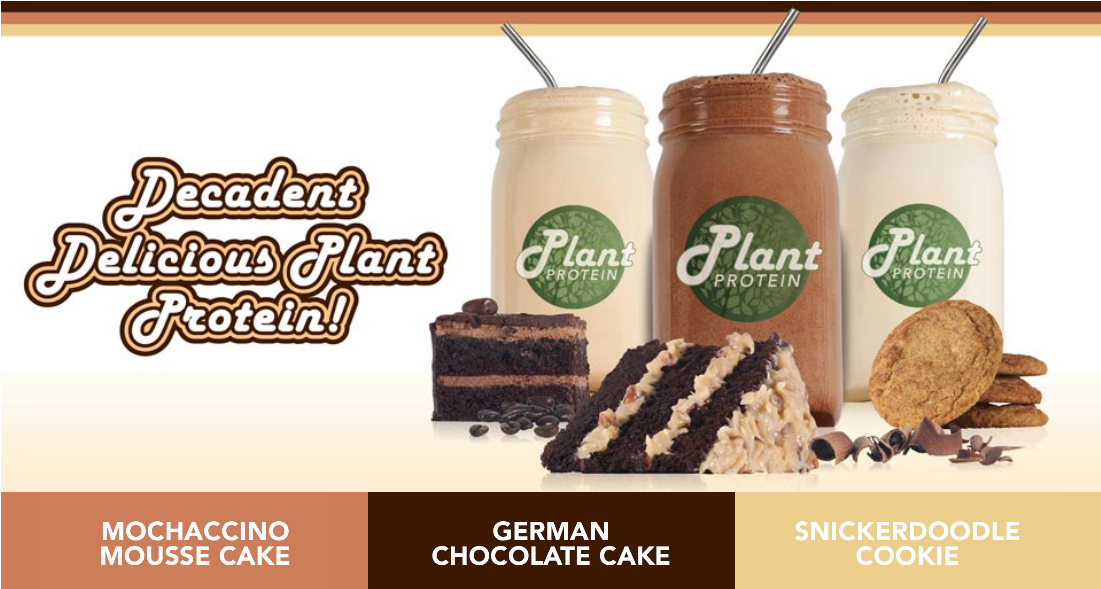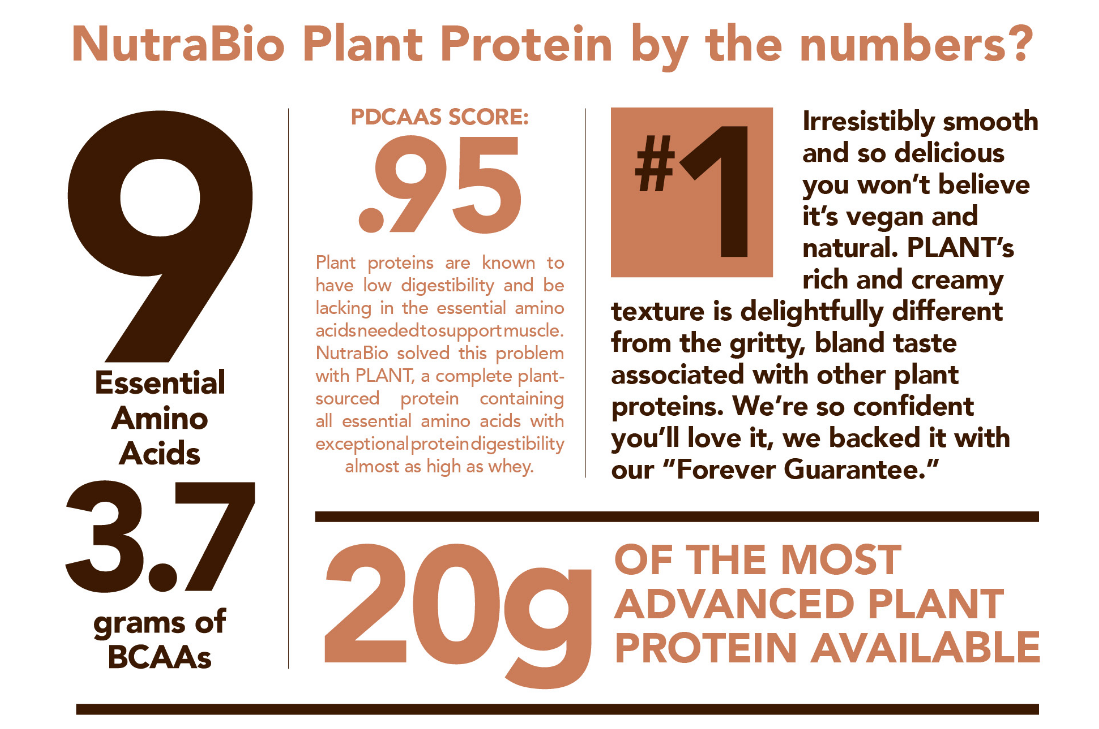 NutraBio Plant is functional protein blend with an excellent nutritional profile and enhanced sensorial properties. The Protein Digestibility-Corrected Amino Acid Score (PDCAAS) of NutraBio Plant Protein is 0.95 out of 1.00, which is a measurement of the nutritional quality of a protein source. Plant is formulated from superior whole yellow peas and whole brown rice protein sources.
The complete amino acid profile of this unique plant-based protein blend provides you with all of the essential amino acids and at adequate levels – thus making it an excellent alternative to whey for muscle building purposes. This specific protein source contains 19% of its amino acid content coming from BCAAs in the 2:1:1 scientifically studied ratio of leucine, isoleucine, and valine.
This whey protein alternative also contains 3-times the arginine content when compared to whey protein, which can help increase blood flow to aid in nutrient transport as well as promoting lean muscle growth.
A unique component of Plant is that it contains an anti-catabolic ingredient known as legumin. Legumin is a long-chain protein that comes naturally from yellow peas. This long-chain protein is a slow-digesting protein source which prolongs the release of amino acids into the bloodstream.
Its enhanced sensorial properties make for an easy suspension in liquids and provide consumers with a creamy mouthfeel. Plant is an allergen-free, non-GMO, vegan solution that enhances both nutritional and sensorial profiles.
0
stars based on
0
reviews