Add your review
Snack Time Peanut Butter Protein
Snack Time Peanut Butter Protein
8 in stock
| | |
| --- | --- |
| Available in store: | Check availability |
PEANUT BUTTER WITH EGG WHITE PROTEIN View Supplement Info
Supplement Facts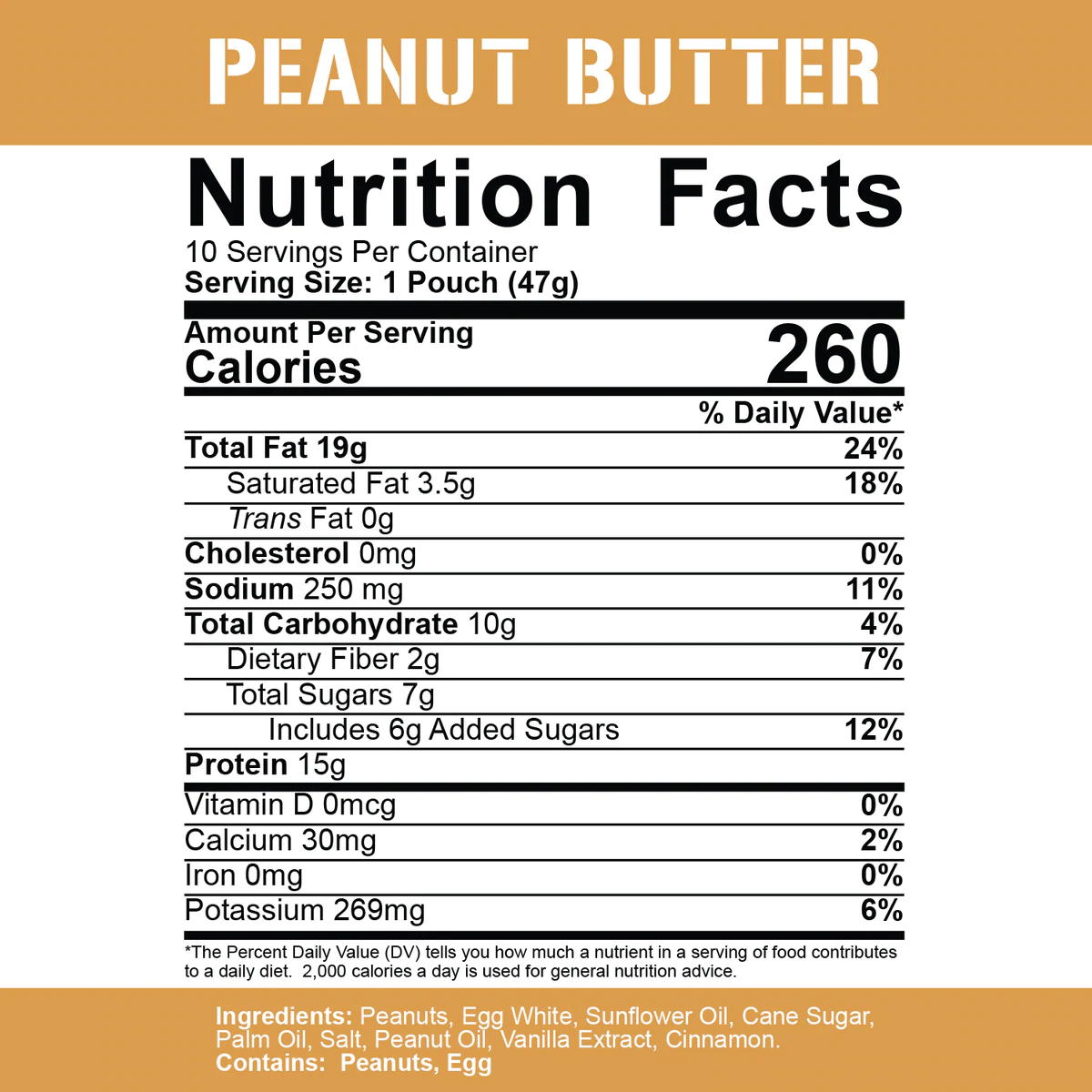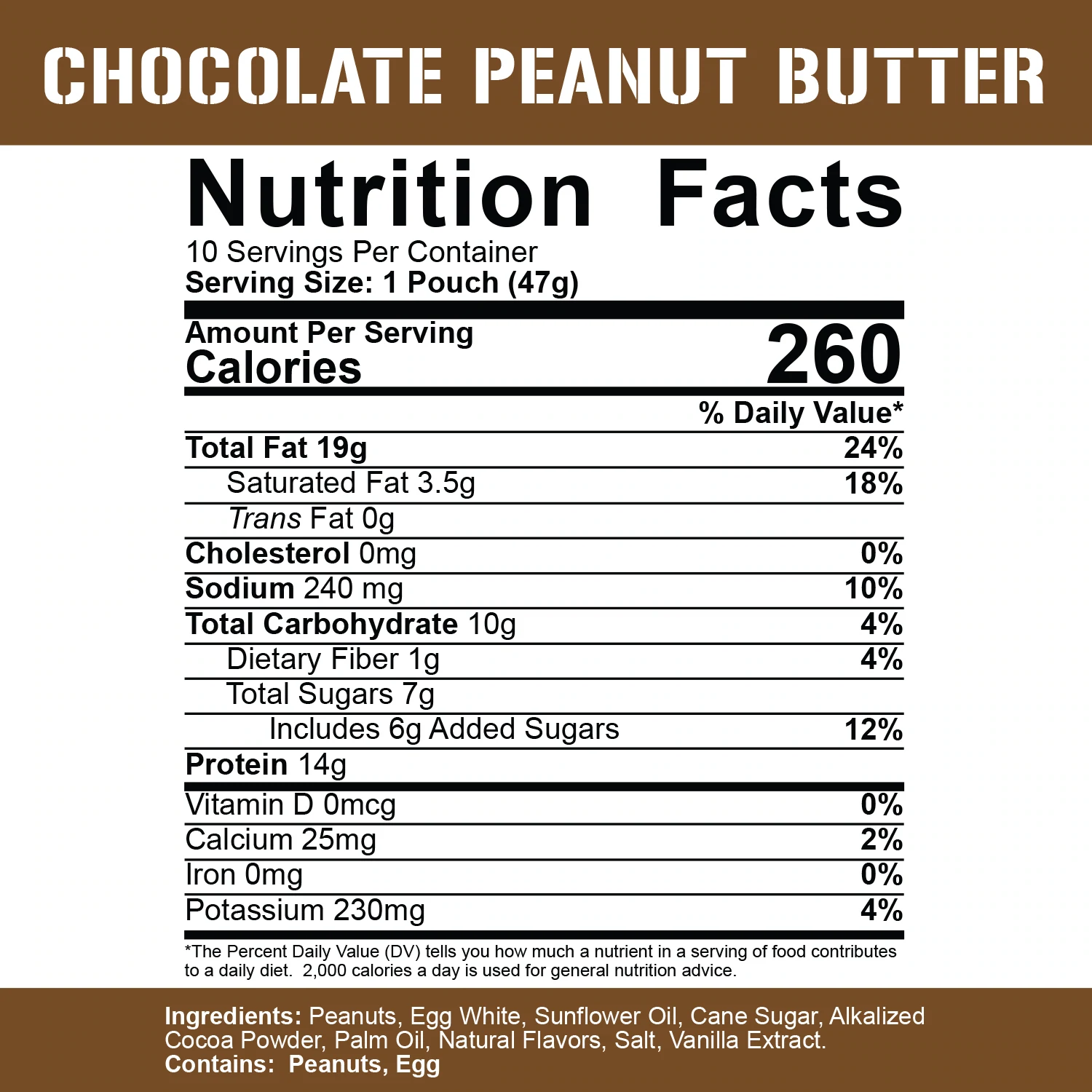 Never go without protein again - not when there's 5% Nutrition Snack Time! We're talking about single serving packets of peanut butter with a twist - egg white protein. With 15g of protein per pouch, you can get your protein fix anywhere, and it couldn't be easier. Just open, knead, and squeeze!
INGREDIENT BREAKDOWN
Egg White Protein - Egg white protein, as true 5%ers know, is one of the highest quality protein sources on the market. It's a medium digesting protein, so it can work for most occasions. Overall quality compares with whey, so you know you're getting a superior protein source.
The protein content is 15g for the peanut butter flavor, and 14g for the chocolate peanut butter flavor. The carb content is low with only 10g per serving, including 7g sugar (for the peanut butter flavor). The chocolate peanut butter flavor is virtually the same, with 1g less protein.
5% Nutrition Snack Time gets its inspiration from the medical field. Originally, this type of gel delivery was used for patients that need quick, easy nutritional support. Now any 5%er can experience the same convenience! Get your Snack Time today and never be without protein again!
AVAILABLE FLAVORS: PEANUT BUTTER // CHOCOLATE PEANUT BUTTER
5
stars based on
1
reviews