Add your review
Bowmar Fiber
Bowmar Fiber
$34.99
($34.99 Incl. tax)
Unit price: $1.67 / Serving
8 in stock
| | |
| --- | --- |
| Available in store: | Check availability |
30 SERVING FIBER POWDER View Supplement Info
Ships Out Same Day If Ordered before 2pm EST Tue-Fri.
Supplement Facts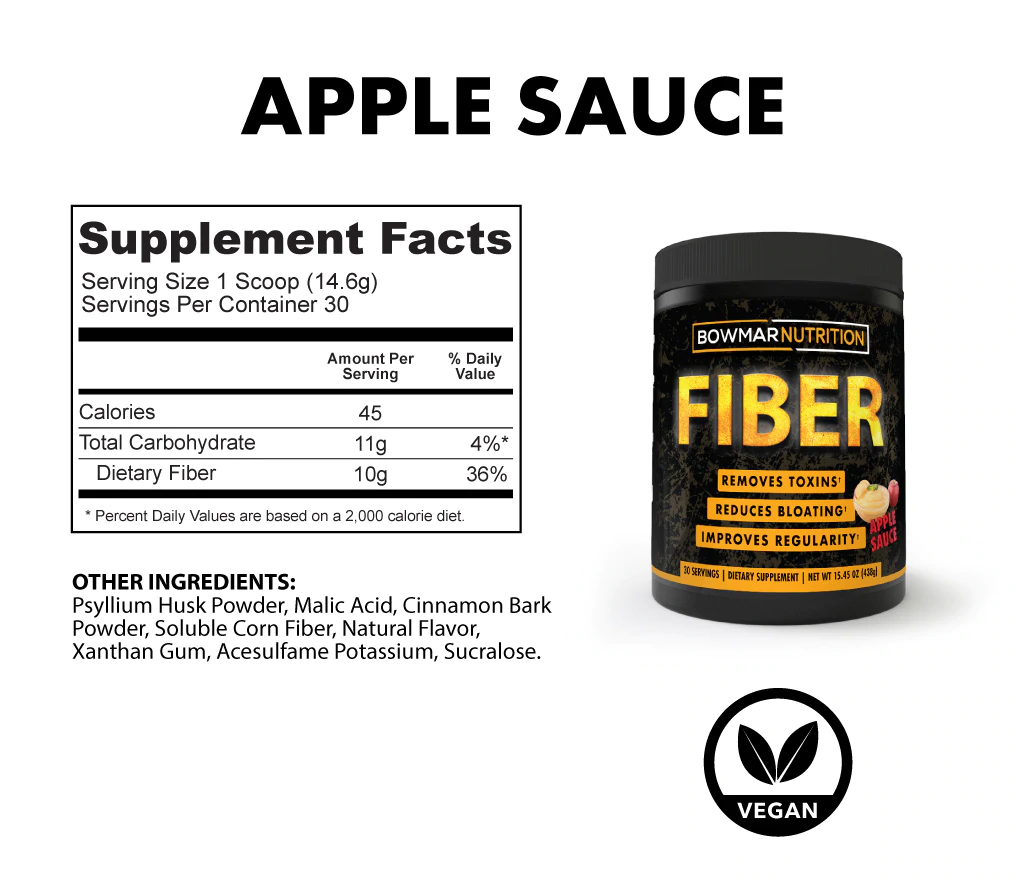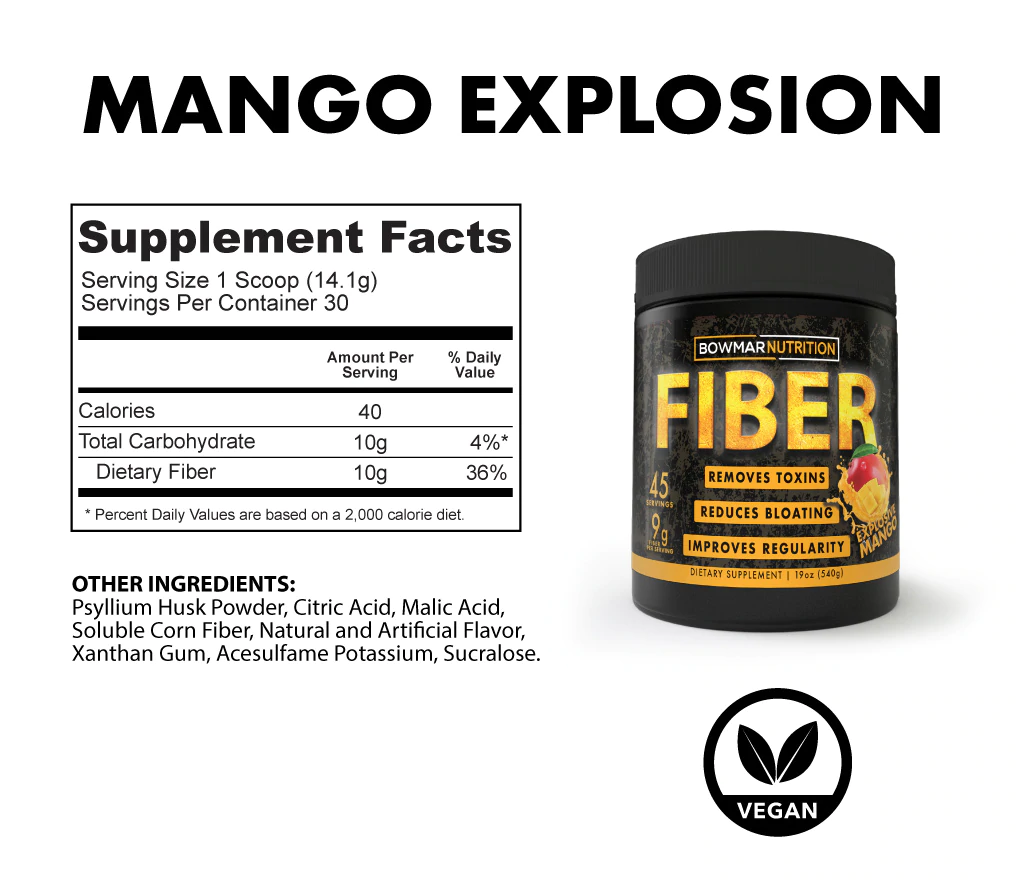 Mix 1 scoop in 6oz-8oz of water upon waking in the morning. Consume before your first meal of the day. DRINK QUICKLY (within 10-15 secs of mixing) to prevent the product from thickening before drinking
Who needs fiber?
Practically every single person on this planet unless you are the perfect amount of fibrous fruits and vegetables that you have grown yourself
Diets that include quality sources of insoluble fiber have been proven to promote regularity and help the body remove toxins from your colon. Diets that include soluble fiber may help heart function and support healthy cholesterol levels. Bowmar Nutrition fiber has both kinds to ensure the best results possible
If you feel bloated or irregular- you should consider supplementing with fiber. 
How much?
We recommend having a combination of fiber from your diet and fiber from supplements each day. You should be intaking roughly 14g of fiber for every 1,000 calories you eat
When?
Fiber is the only natural substance that triggers satiety (the feeling of fullness) without having calories. Therefore, taking it in the morning can reduce cravings throughout the day!
AVAILABLE FLAVORS: APPLE SAUCE // MANGO
0
stars based on
0
reviews