HYPD Supps has arrived at XN Supps, and there's a lot of excitement for this new brand!
Everyone's HYPD About this New Brand at XN Supps!
HYPD Supps has arrived at XN Supps, and there's a lot of excitement for this new brand. Although the brand offers a plethora of products, we decided to focus on the "bread and butter" of the line, including their two most popular products, YOLO Pre-Workout, and YOLO Dark Side Pre-Workout. Along with the these two popular new pre-workouts, we also brought HYPD Supps' Intra Workout formula, R&R, and their immune support product, AID, into all three XN Supps locations.
HYPD Supps Pre-Workout
Okay, so let's start with the good stuff! Both YOLO and YOLO Dark Side from HYPD Supps will absolutely get you going! Both pre-workouts boast a pretty hefty blend of energy ingredients, including DMHA (150mg and 100mg respectively), and multiple forms of caffeine. Although both YOLO and YOLO Dark Side can be considered "high stimulant" pre-workouts, they do both pack solid dosages of common performance ingredients, such as citruliine malate, beta alanine, and betaine, to not only provide you with energy, but also help improve athletic performance, through improved blood flow, and improved oxygen flow to the muscles.
You can get a full look at the ingredient panels and dosages of each ingredient for both of these pre-workouts by following these links:
Yolo Dark Side Pre-Workout at XN Supps
Rest & Recovery
Now, we all love a good pre-workout formula, but we should also know that how hard you work in the gym means absolutely nothing if you're not recovering properly. So, we absolutely had to bring in HYPD Supps R&R. R&R is a BCAA, EAA and hydration formula, that not only contains 6g of BCAAs and 3g of EAAs, but its also contains some other unique ingredients, not typically found in an intra workout formula, to work synergisticly with the BCAA/EAA blend, such as VASO6.
VASO6
VASO6 is a patented vasodialting ingredient, that has been shown to convert to nitric oxide, at a much higher rate then your typical "pump" ingredients, such as citrulline and arganine, and it's fairly new in the supplement world. This drastic increase in nitric oxide in the blood results in the relaxation of the smooth tissues in the blood vessels, causing them to dilate, which results in an increase in blood flow and oxygen flow to the muscles. For this reason, most companies and consumers use VASO6 for a "stim-free pump," but this can also help improve recovery time. Along with improved blood and oxygen flow, this vasodilation also results in improved nutrient uptake, meaning your body will have an easier time absorbing, breaking down and utilizing the other ingredients inside R&R, in an attempt to improve recovery time.
It's also important to note that the initial research that sparked further research and the creation of the ingredient VASO6 stemmed from its cardiovascular benefits, not its sport supplement applications. VASO6 not only improves blood flow and causes vasodialation, it simultaneously reduces blood pressure, which means it reduces the stress being put on your cardio vascular system, especially while pumping all that extra blood through your body.  (1) 

In addition, although VASO6 initially hit the sports supplement market as a pre-workout ingredient, more recent studies on the ingredient have been concerned with it's post exercise benefits, when administered in larger doses of around 600mg. This suggests that research has only cracked the surface of this ingredients post exercise and recovery potential. (2)
You can get a full look at the ingredient panel and dosages of each ingredient for R&R by following this link:
R&R BCAA/EAA & Hydration at XN Supss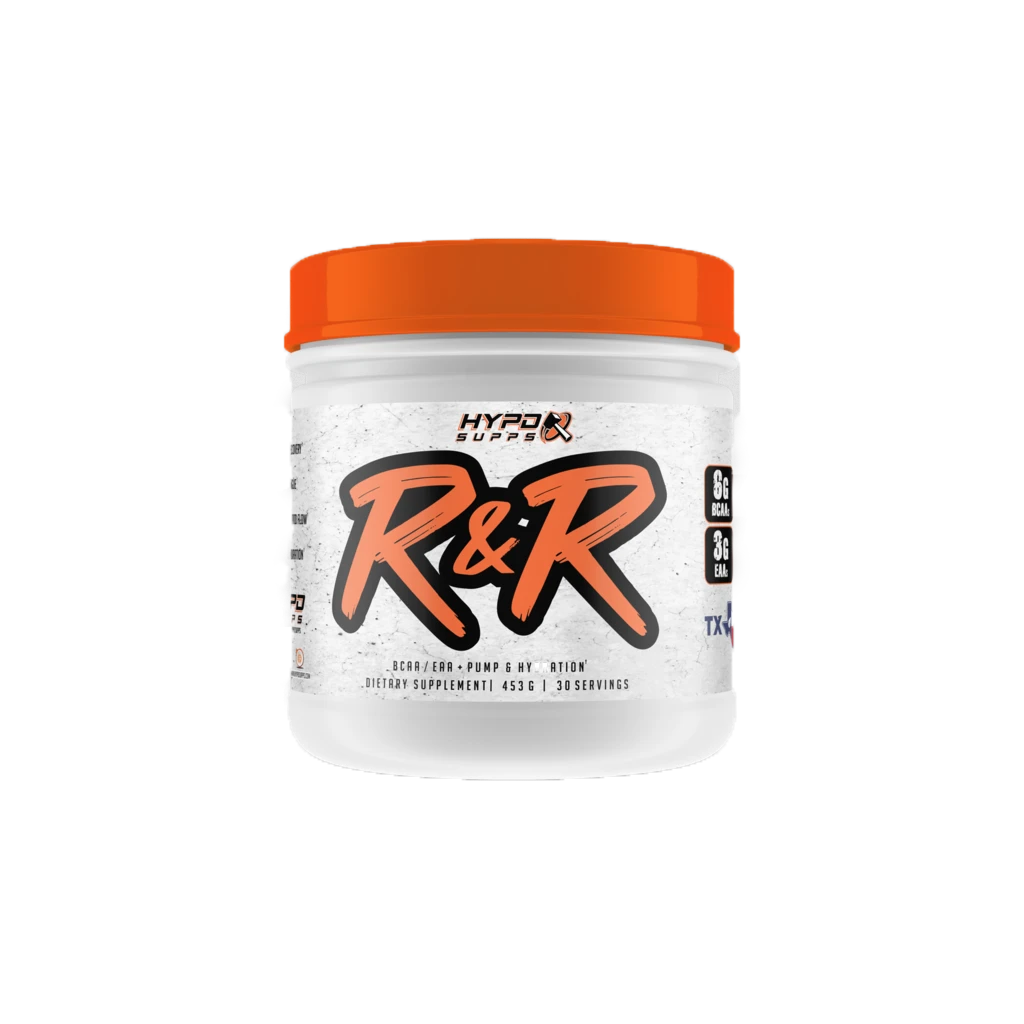 Immune Support
The third product to join the XN Supplements shelves may be the most important addition. In today's world of daily health scares and deadly viruses, the most important supplements in your stack are going to be the ones that help your immune system stay effective and efficient. It won't matter which pre-workout you bought, if you're too sick to go the gym and exercise. Improving your health starts with maintaining it. That's why HYPD Supps created AID. AID is an immune support supplements, powered primarily by the two very popular ingredients, echinacea and black elder berry extract.
Enchinacea
Studies on echinacea extracts have shown that some specific types of the extract have the capacity to destroy or inactivate viruses, virucidal agents, and virucidal activity. It has also been shown that these types of enchinacea extracts can reverse the pro-inflammatory response of epithelial cells and tissues to different viruses, and reduce the excessive secretion of mucin by airway cells and tissue. (3)  In other words, some echinacea extracts have the potential to kick the crap out of a virus, and reduce symptoms.
Black Elderberry Extract
As if that isn't enough to make you want to grab a bottle right now, especially in the world we live in today, HYPD Supps AID also contains 100mg of Black Elderberry Extract. Elderberry has been used and studied for years for its antioxidant properties, and it's potential to boost the immune system, in the human body. Studies have shown a significant effect of elderberry on cold duration and cold associated symptoms. Studies on travelers using elderberry from 10 days before travel, until 4-5 days after arriving over seas, on average, experienced 2 days shorter duration of the cold, along with a reduction of cold like symptoms. (4)
Putting It All Together
In addition to these two powerful ingredients, HYPD Supps Aid also contains MushImmune Blend, that consists of several adaptogenic mushroom extracts, that help the hold reduce stress and fatique, and possibly help fight off viral infections as well. When you put it all together, HYPD Supps AID is PACKED with everything you need to keep your immune system strong and functioning, especially during the upcoming cold and flu season!
You can get a full look at the ingredient panel and dosages of each ingredient for HYPD Supps AID by following this link:
AID Immune Support at XN Supps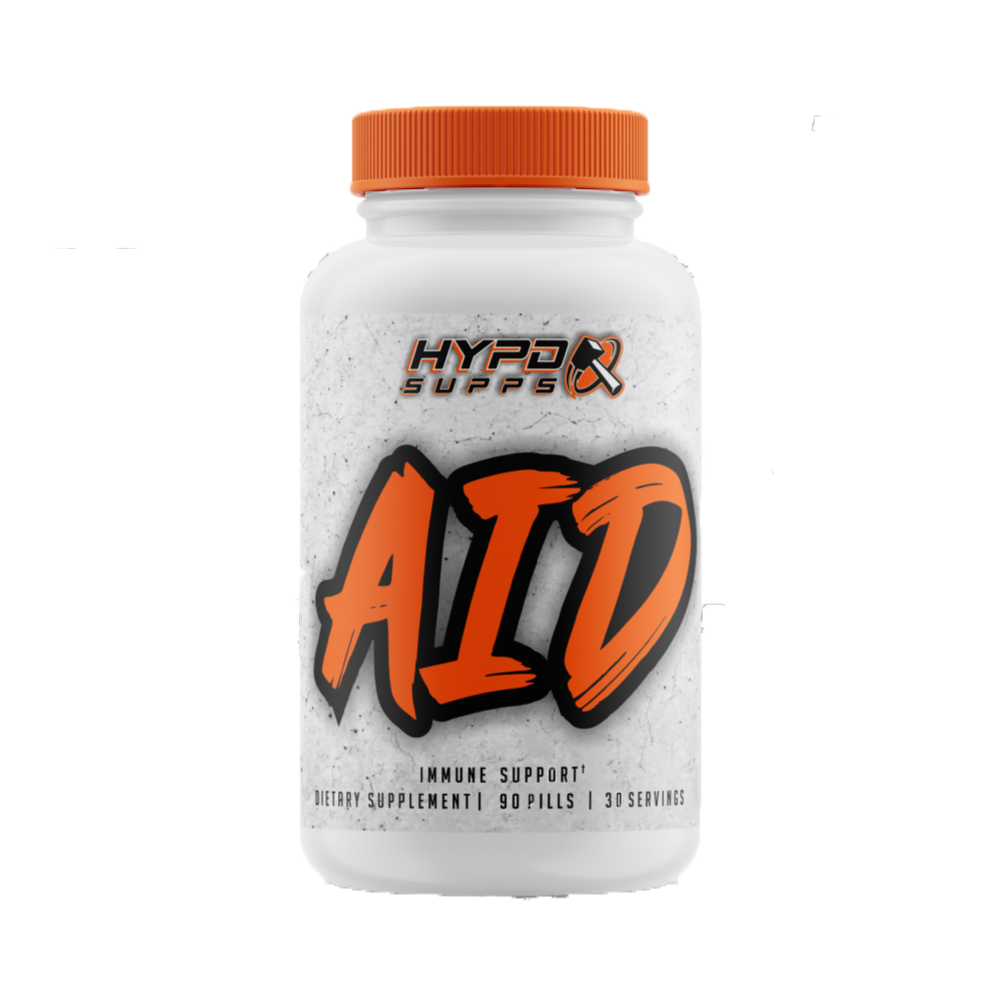 HYPD Supps is Here!
HYPD Supps has officially arrived at XN Supps, and it's pretty easy to see why there's so much hype! Get your hands on HYPD Supps today in-store, at all 3 XN Supplements & Smoothies locations, OR online at www.xnsupps.com!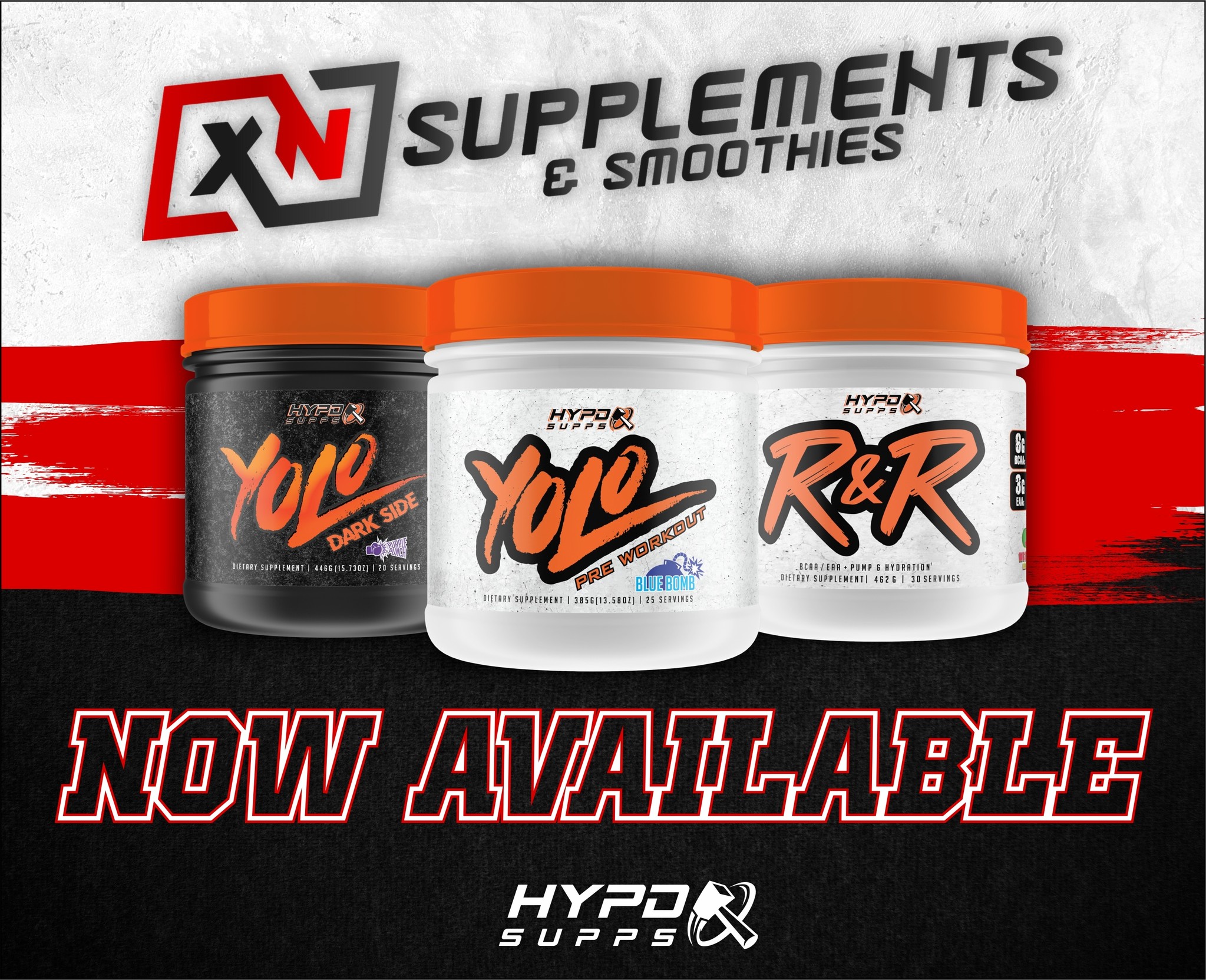 Refrences
(1) Schinetsky, Robert. "The Definitive Guide to VASO6." Supplement Engineer, 18 July 2019,
supplementengineer.com/blogs/supplements/definitive-guide-to-vaso6
(2) PS. Harty, HA. Zabriskie, et al. "Higher Doses of a Green Tea-Based Supplement Increase Post-Exercise Blood Flow Following an Acute Resistance Exercise Bout in Recreationally Resistance-Trained College-Aged Men." Journal of the International Society of Sports Nutrition, BioMed Central, 1 Jan. 1970,
jissn.biomedcentral.com/articles/10.1186/s12970-020-00358-5
(3) Hudson, James, and Selvarani Vimalanathan. "Echinacea—A Source of Potent Antivirals for Respiratory Virus Infections." Pharmaceuticals, MDPI, 13 July 2011,
https://www.ncbi.nlm.nih.gov/pmc/articles/PMC4058675/
(4) Tiralongo, Evelin, et al. "Elderberry Supplementation Reduces Cold Duration and Symptoms in Air-Travellers: A Randomized, Double-Blind Placebo-Controlled Clinical Trial." Nutrients, MDPI, 24 Mar. 2016,
https://www.ncbi.nlm.nih.gov/pmc/articles/PMC4848651/