Ghost Energy has OFFICIALLY LANDED at XN Supplements & Smoothies, and everyone is going crazy over them! The long awaiting energy drinks from Ghost Lifestyle come in two classic
Ghost Energy Is Here
Ghost Energy has OFFICIALLY LANDED at XN Supplements & Smoothies, and everyone is going crazy over them! The long awaiting energy drinks from Ghost Lifestyle come in two classic energy drink flavors, citrus and tropical mango, which are both super smooth, and lightly carbonated, making them easy to down, before immediately reaching for another. They also come in two of Ghost's most popular flavor collabs, Sour Watermelon Warheads and Sour Patch Kids Redberry, which are both SPOT ON to the actual flavor of both of the candy flavors they are formulated to emulate.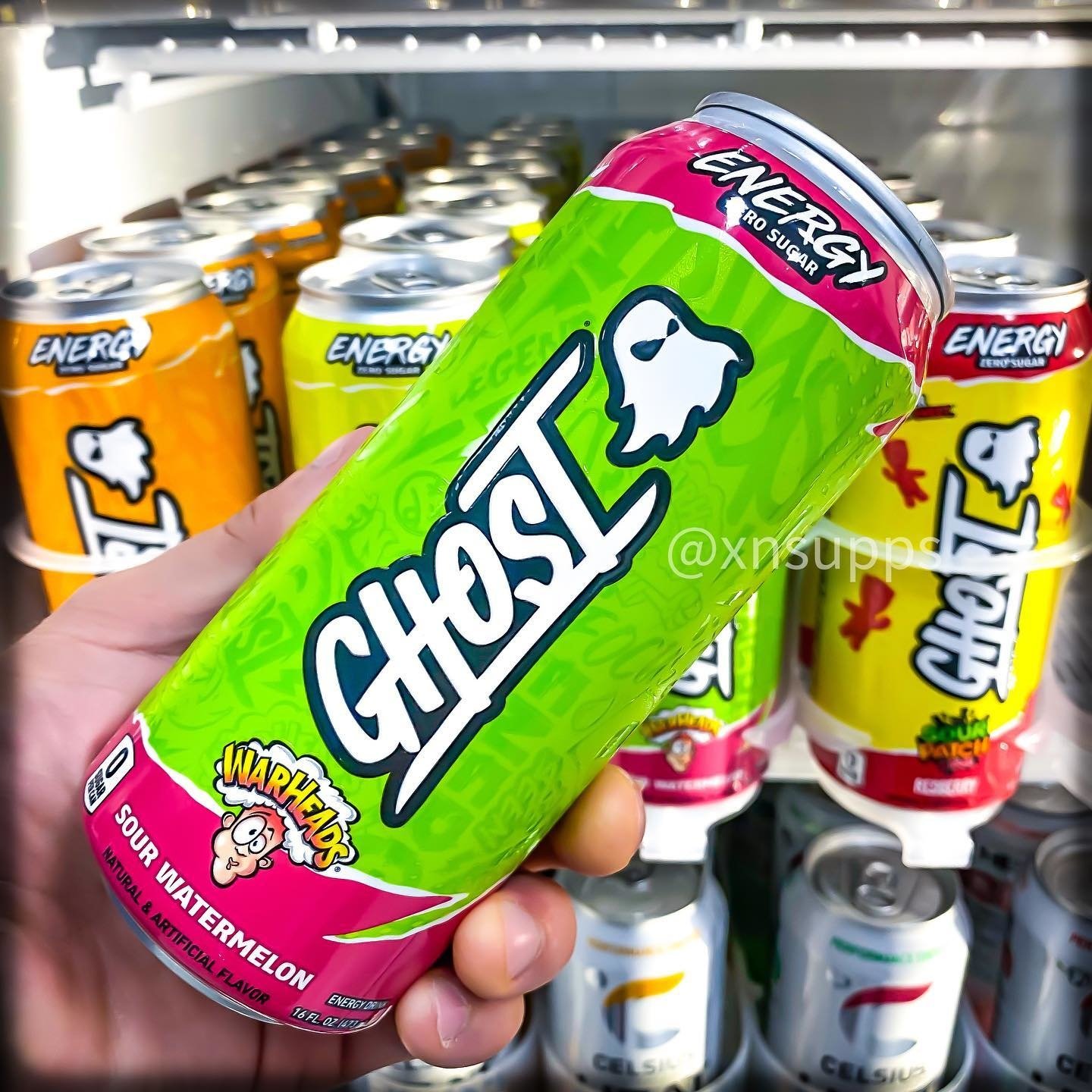 And They Are LOADED with Unique Ingredients!
These delicious new energy drinks pack 200mg of caffeine for the perfect amount of energy, without creeping into the 300mg mark, allowing you to consumer more in a day, without really pushing your caffeine threshold to its limits. Ghost Energy is also loaded with 150mg of Alpha GPC & 100mg of NeuroFactor to improve cognitive function and fuel brain activity (See the full label below). Other notable benefits to choosing Ghost Energy include zero sugars, no artificial colors, and a WHOLE LOT of flavor!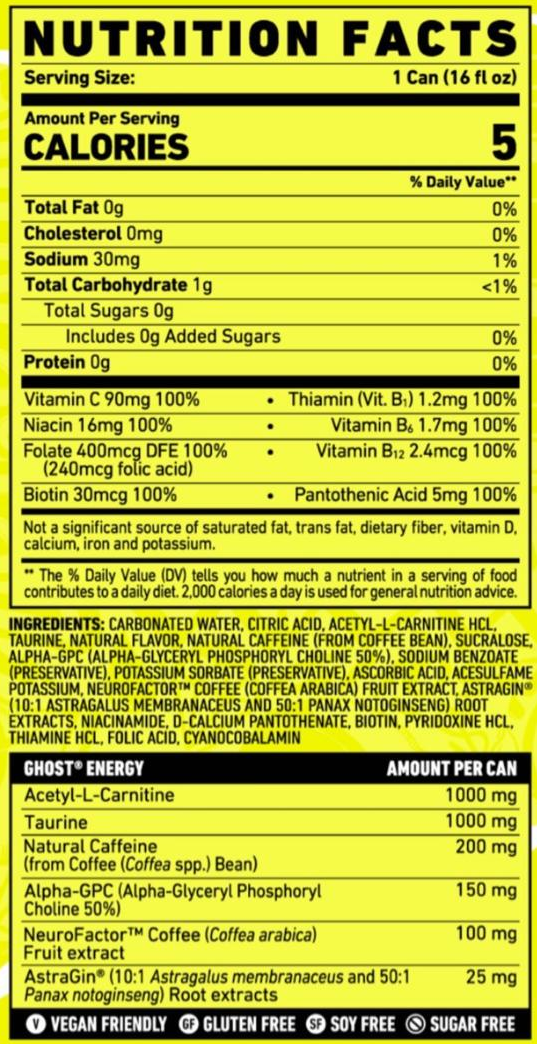 Can't Find Ghost Energy Anywhere?
At the moment, it appears that the energy drinks are NOT available via the Ghost Lifestyle or Ghost Energy website, making it very difficult for a lot of people to get their hands on them, but XN Supplements & Smoothies is all stocked up on all four flavors. Due to the robust ingredient profile, these drinks do sit on the shelf at a slightly higher price point than your typical energy drink, at $3.50 a can, but as always, we offering a great case deal. Grab a mix & match case of 12 Ghost Energy drinks for just $29, OR grab a build a regular mix & match case for just $23, toss in a few Ghost Energy drinks, and the case price simply increases by 50 cents, for each Ghost Energy drink in the case!